U.S. stock index futures were slightly higher Friday morning, amid optimism rooted in expectations of a Federal Reserve rate cut later this month.
Around 6 a.m. ET, Dow futures indicated a positive open of more than 85 points. Futures on the S&P and Nasdaq were both seen higher.
Federal Reserve Chairman Jerome Powell suggested on Thursday that the U.S. central bank has room to ease monetary policy at its next meeting. Powell's comments came during his second day of testimony before Congress.
---
— RECOMMENDED —
Get Out of Cash Now
Former hedge fund manager with a long track record of accurate predictions says a huge shift is coming towards the U.S. stock market in as little as 6 months that will determine who gets wealthy in America and who gets left behind.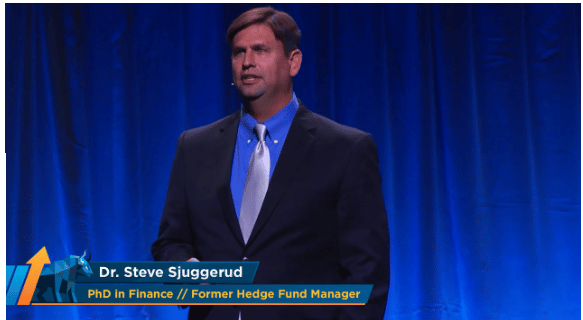 ---
The Fed chief, who has been under pressure from President Donald Trump to cut rates, has made a strong case to lower borrowing costs in order to offset a global slump in business confidence amid trade tensions.
Meanwhile, Trump said in a tweet on Thursday that China was not living up to promises it made on buying agriculture products from American farmers. His comments threatened to revive worries about trade, with the world's two largest economies locked in a protracted dispute.
On the data front, investors are likely to closely monitor producer price index data (PPI) and core PPI for June at around 8:30 a.m. ET.
In corporate news, Infosys will release their latest quarterly earnings before the opening bell.
Source: cnbc.com | Original Link