U.S. stock index futures jumped on Tuesday morning after a number of better-than-expected earnings.
As of 7 a.m. ET, Dow Jones Industrial Average Futures futures were up 98 points and pointed to an implied open of around 114 points, while futures on the S&P 500 and Nasdaq 100 also climbed.
Coca-Cola and United Technologies shares both jumped after the companies reported second-quarter earnings. Shares of Coca-Cola traded 1.9% higher while United Technologies advanced 2.3%.
Visa, Chipotle and Snap are among those reporting after the bell.
---
— RECOMMENDED —
The 3-Stock Retirement Blueprint:
How To Retire Rich With Just 3 Stocks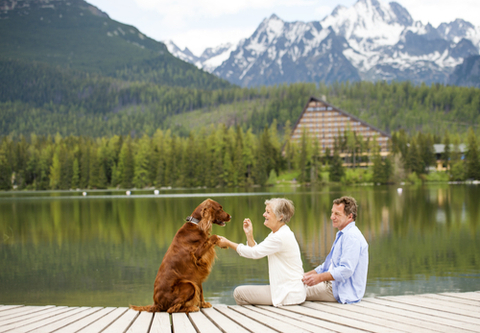 "This plan helped me retire at 42. Now, for the first time, I'm revealing how it works and I'm even giving away the names and tickers of the 3 stocks you need to get started." – Millionaire trader, Jeff Clark
---
More than 18% of S&P 500 companies have posted quarterly numbers this earnings season. Of those companies more than 78% have reported better-than-expected profits, according to FactSet data. Those companies have also seen their earnings grow by an aggregate of 3.6%.
Meanwhile, Intel shares jumped 1.1% after the Wall Street Journal reported that Apple is in talks to buy the company's modem chip business.
Meanwhile, global stocks appeared to receive support from expectations that the European Central Bank (ECB) and the Federal Reserve could soon cut interest rates. The ECB is seen cutting rates by 10 basis points on Thursday, with the U.S. central bank expected to lower rates by 25 basis points at the end of the month.
The Stoxx 600 index jumped 0.8% while the German Dax and French CAC 40 climbed 1.5% and 0.7%, respectively. Spanish and Italian stocks also traded higher.
Economic data will also be in focus, with May's Federal Housing Finance Agency House Price Index (HPI) due at 9:00 a.m. ET and June's existing home sales figures set for release at 10 a.m. ET
Source: cnbc.com | Original Link