Stocks plunged on Thursday, erasing most of the steep gains in the previous session, as markets remained highly volatile in the face of the fast-spreading coronavirus.
The Dow Jones Industrial Average ended the day 969.58 points, or 3.5%, lower at 26,121.28 after tanking nearly 1,150 at its session low. The S&P 500 dropped 3.3%, or 106.18, to 3,023.94 and the Nasdaq Composite fell 3.1%, or 279.49, to 8,738.60. All 11 S&P sectors finished the day in the red. Stocks turned sharply lower as the 10-year Treasury yield fell to an all-time low below 0.9%.
---
— RECOMMENDED —
5 COINS TO $5 MILLION: THE FINAL FIVE
FREE Training From America's #1 Crypto Expert Reveals FIVE Tiny Cryptos That Could Turn $500 Into $5 Million
During the 2017 crypto boom, Teeka's top five recommendations (open and closed) could've turned every $500 into over $1 million. Now, in 2020, Teeka believes five tiny cryptos could make you as much as $5 million… starting with just $500 in each. It's all thanks to a rare phenomenon that strikes the crypto market only once every four years.
To prove it, Teeka's flying YOU to the hidden epicenter of this phenomenon on Wednesday, March 18, at 8:00 p.m. ET, so you can see for yourself: the phenomenon is real. And it has true millionaire-making potential. When he lands, he's officially releasing his new 5 coins to $5 million buy list for 2020.
Register for this historic online event while spots are still available.
Click here to register for free
---
Fears about the coronavirus disrupting the global economy continued to grip Wall Street as countries around the world extended quarantines and travel restrictions. California declared a state of emergency after a coronavirus-related death and 53 confirmed cases in the state. The number of infections in New York also doubled overnight to 22 as the state ramps up its testing.
"The majority of this is just growing concern about the fallout from the virus because it's spreading," said Tom Essaye, founder of the Sevens Report. "For every hour, another group of people have it and it's in another state. People are getting a bit nervous about this constant barrage of headlines."
That angst fueled investor demand for safer assets like U.S. Treasurys and gold. The tumbling yields kept pressure on bank stocks, which led the major indexes lower. JPMorgan and Bank of America both dropped about 5%.
Airline stocks also took a huge beating, leading the declines in the Dow Jones Transportation Average, which dipped into bear market territory Thursday. United Airlines cratered 13.4%, while American Airlines tanked 13.2%, suffering its worst day since 2016.
The market moves came amid a roller-coaster week on Wall Street, which saw the 30-stock Dow swinging 1,000 points or higher twice in the past three days.
The Dow posted its second-biggest point gain on Wednesday as major wins from former Vice President Joe Biden during Super Tuesday sparked a relief rally, especially in the health-care sector. Investors also cheered signs of a global response to the outbreak, including a more than $8 billion in emergency funding from Congress.
---
— RECOMMENDED —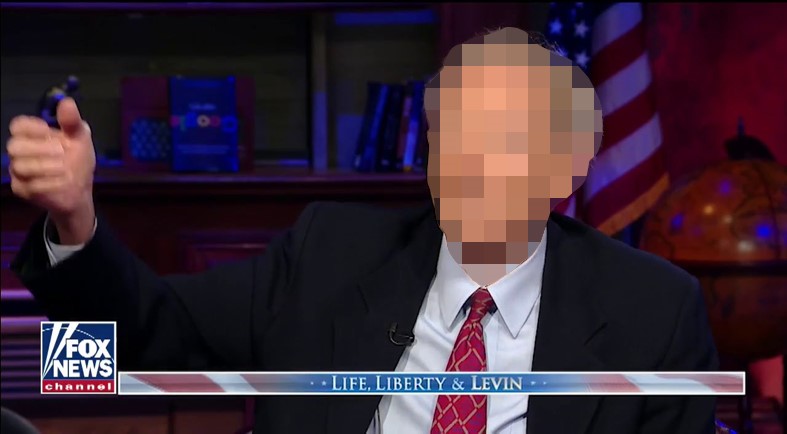 Urgent: Do You Recognize This Man?
He counts some of the world's most powerful people — from former presidents to Silicon Valley giants — as members of his network.
He's had Wall Street sitting at his feet, waiting for recommendations.
He's also been called "a true American genius" … and "Wall Street's most influential technology trader."
Investors could have made millions on the trends he's talked about, years ahead of the curve.
What's he saying now? Click this link to find out…
---
"The optimism coming off Super Tuesday has come and gone and we reverted to being driven by fear over the containment of the virus and the impact it's going to have on the global economy down the road," said Mike Loewengart, managing director of investment strategy at E-Trade.
On Tuesday, the Federal Reserve cut its benchmark interest rate unexpectedly by 50 basis points, citing that coronavirus "poses evolving risks to economic activity." It was the central bank's first such emergency cut since the 2008 financial crisis.
The move failed to assuage stock market concerns about the potential economic impact of the coronavirus outbreak and triggered sharp movements in the markets.
"Despite the rally in stocks [Wednesday], Treasury yields and gold prices did not respond in-kind," said Matt Maley, chief market strategist at Miller Tabak. "None of the other markets saw the kinds of moves yesterday that would indicate that we're out of the woods on the negative impact of the coronavirus. In other words, many other markets are still sending up warning signals."
Investors will monitor a key jobs report on Friday for signs of any negative impact on the labor market from the coronavirus. The U.S. economy is expected to have added 175,000 jobs in February, down from 225,000 in January.
The weekly jobless claims data on Thursday underscored the labor market strength despite the outbreak. Initial claims for state unemployment benefits slipped 3,000 to 216,000 for the week ended Feb. 29. Economists polled by Reuters had forecast claims would fall to 215,000 in the latest week.
Source: cnbc.com | Original Link