$2.4 Million Trader Playbook Reveals How One Kid Generated a 15,971% ROI in Just 4 Years
$15,000… That's what 26-year-old Kyle Dennis put into his trading account. In the last 4 years, he's turned his initial investment into $2,410,718…
To celebrate, he's opening up his playbook, for a limited time, with all of his trading secrets for FREE. The $2.4 Million Biotech Trader Playbook includes a complete walkthrough of his special biotech stock trading strategy that's taken him from broke college graduate to multi-millionaire.
The biotech sector is a little-understood corner of the market… but for those who know how to play it, it's CHURNING OUT PROFITS…
You won't believe the success that some of his students have had…

"One of the first trades I got from Kyle was on biotech stocks MRNS and BLRX a few weeks ago. After doing my own research, I bought both of them with a bet of $24k. In less than a month I'm now sitting on OVER $35,000 on these trades!"
– Millionaire Trader Jeff Bishop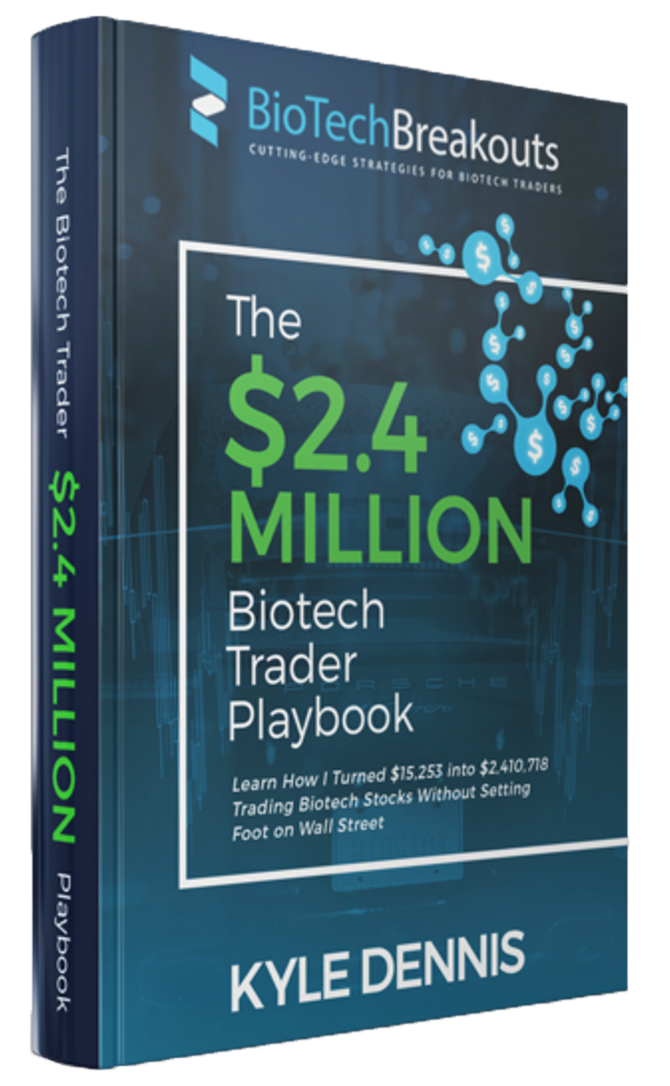 In The $2.4 Million Biotech Trader Playbook,
You Will Learn:
The Basics of Trading Biotech Stocks
The Secret to Kyle's 15,971% Return
10 Reasons Why Biotech Can Be Lucrative
Powerful 'Catalyst' Profit Strategies
How to Find Upcoming Biotech Catalysts
Step-by-Step Methods to WIN Your Valuation
And so much more!
If you don't make enough from your trades or you're unhappy with your income, this is something you'll really want to check this out…
Download The $2.4 Million Biotech Trader Playbook and learn how you can break into the most explosive industry in the market.