Kyle Dennis Trading Edge
Many have been wondering how I was able to generate more than $1M in trading gains during the first few months of 2020. So I recently opened up a discussion with my readers in an attempt to help as many traders out as possible. The one question I kept noticing was, "What's your trading edge?"
For me personally, I believe I have an advantage when it comes to catalyst trading — or event-driven trading.
You see, I'm able to pinpoint where there are events that could potentially send a stock or sector higher.
How?
The Power Of Catalyst Trading
One of the biggest catalysts I see in the market right now is the race for the cure of COVID-19.
With so many biotechs and pharmaceutical companies in the search for treatments and vaccines… there are a lot of potential catalysts in the works.
The trick is to be able to identify these catalysts ahead of time, in my opinion.
You see, when I uncover upcoming catalysts, I like to get in ahead of time to play the catalyst runup — that's where I believe my edge lies.
My whole theory here is that traders and investors will pile into stocks that have potential data releases and cause them to run higher.
If it all sounds unclear to you, I believe the best way to learn about my trading edge is to show you real-money case studies.
When I come up with my Trade With Kyle watchlist… I have a clear and concise trading plan, which I send out to subscribers.
Trade With Kyle watchlist
For example, one COVID-19 stock on my radar was Inovio.
Catalyst Dates: Covid 19 trial data due out "late June"
Buy Zone: $12.50 to $13.50
Profit Zone: $15.90 or higher
Stop Zone: $12.20 or below
Option: INO June 19 $16 calls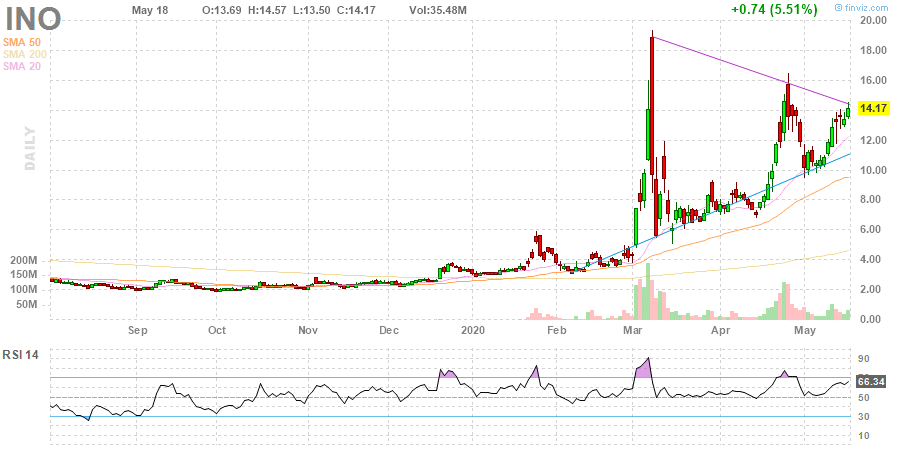 Source: Finviz
Here's how I traded the stock…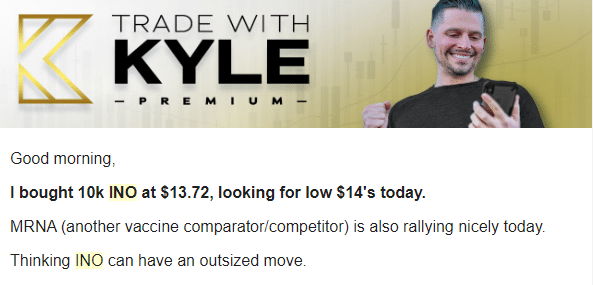 I bought shares to try to take advantage of the catalyst runup…  I even bought more shares when the price was favorable to me…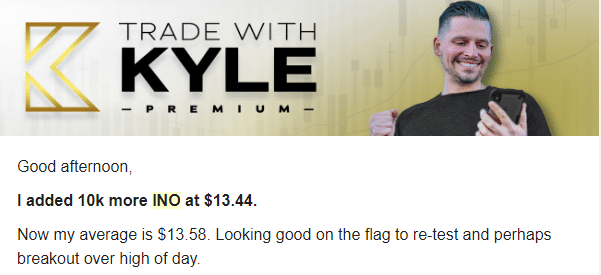 Now, since I bought shares on Thursday… I didn't want to necessarily hold shares into the weekend because I didn't want to take on a whole lot of risk.
So I decided to take my profits off the table since the stock was going through a bit of a swing. For me personally, I don't like to take on a whole lot of risk… so I believe it was wise to take profits.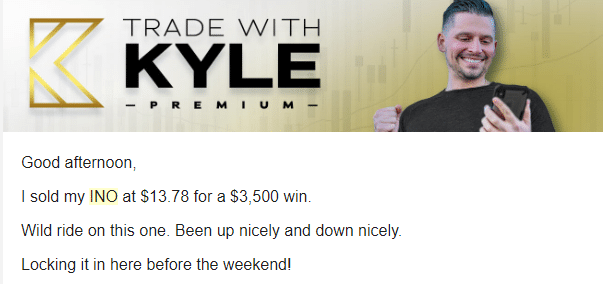 Depending on my risk tolerance and how many positions I'm in… I may decide to hold onto these catalyst runup plays for longer.
Of course, when I woke up this morning and saw INO making a move…
I was kicking myself…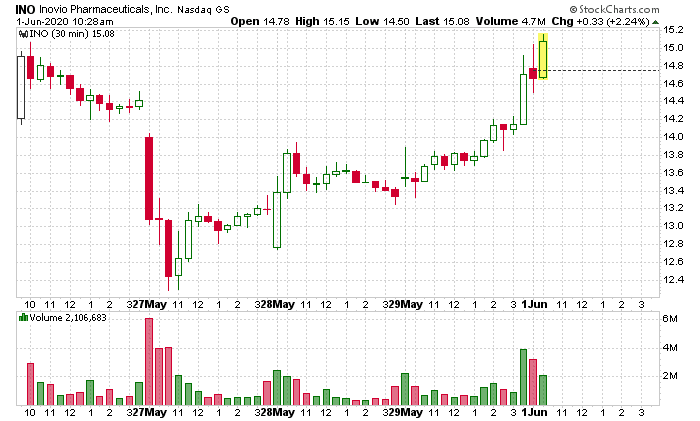 Chart Courtesy of StockCharts
The stock was trading above $15 after the opening bell this morning. But I'm not too mad about it because there are plenty of other potential catalyst plays, in my opinion.
Now, the thing is… I don't just focus on COVID-19 plays, it's just one of my main focuses currently. However, there are plenty of other catalyst stocks I'm keeping an eye on.
For example, Immutep (IMMP) was another catalyst stock I traded recently… and I was able to lock in $7K in profits this morning in the pre-market.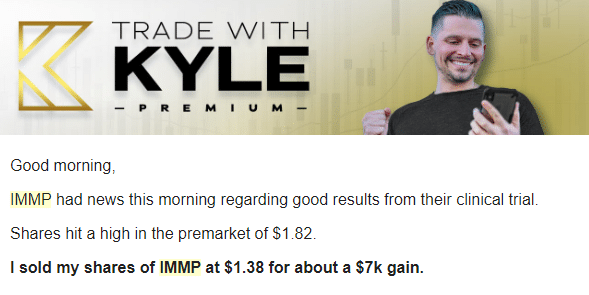 Now, if you want to see how I use catalyst events to my advantage and my thoughts on the State of the Market, click here to gain access to my important training workshop.
[
Ed.note: Kyle Dennis runs

BiotechBreakouts.com

. He is an event-based trader, who prefers low-priced and small-cap biotech stocks.
To learn more HUNT DOWN $1 OPTION CONTRACTS POISED FOR HUGE GAINS and download his FREE "DOLLAR OPTION TRADER" Playbook here!
Source: Biotechbreakouts.com | Original Link