S&P 500 futures turned positive and indicated a higher U.S. stock open early Wednesday morning, making back a steep overnight decline after Iran fired rockets at an Iraqi airbase that hosts American troops.
Shortly after 7 a.m. ET, S&P 500 futures were higher by 6 points, or 0.2%, and indicated a higher open for the stock benchmark. At their worst levels of overnight trading, S&P futures were down more than 1.6%. Nasdaq-100 futures were also higher. Dow Jones Industrial Average futures indicated a slightly lower open of about 10 points, as traders weighed a premarket loss in shares of Boeing. Overnight Dow futures were down more than 400 points.
---
— RECOMMENDED —
WARNING!!!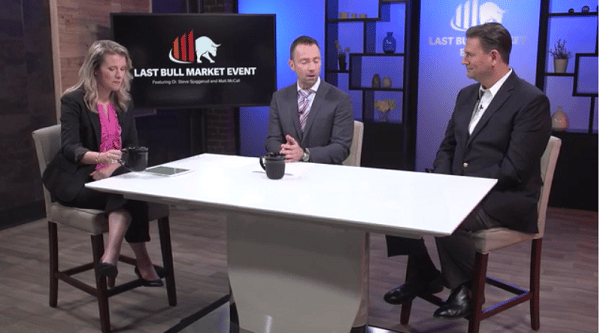 Here's how to prepare for the biggest stock market event of the decade.
Including the name and ticker of the best-performing stock of 2020.
---
Investors were initially rattled late Tuesday after U.S. military officials told NBC News the Al Asad airbase, which is located in western Iraq, had come under attack, with multiple projectiles hitting it. Investors around the globe have been bracing themselves for a bigger conflict between Iran and the U.S. after last week's assassination of Gen. Qasem Soleimani, a top-ranking Iranian military official.
The Pentagon later confirmed the report, saying in a statement: "Iran launched more than a dozen ballistic missiles against U.S. military and coalition forces in Iraq. It is clear that these missiles were launched from Iran and targeted at least two Iraqi military bases hosting U.S. military and coalition personnel at Al-Assad and Irbil."
But so far there were no reports of casualties. The attacks did not target oil infrastructure, also boosting investor sentiment. Crude oil futures fell from their highest levels of overnight trading. WTI crude futures were up more than 4% at one point, but were last up just 0.4%.
"After the panic 50 [point] decline last night in the S&P futures, I believe the markets response this morning is rational in the belief that these missile launches are likely the end of this spat rather than a further escalation," wrote Peter Boockvar, chief investment officer at Bleakley Advisory Group.
President Donald Trump responded to Tuesday night's attack by Iran.
"All is well! Missiles launched from Iran at two military bases located in Iraq," Trump tweeted. "Assessment of casualties & damages taking place now. So far, so good! We have the most powerful and well equipped military anywhere in the world, by far! I will be making a statement tomorrow morning."
Trump's response was tamer than feared by traders expecting a bigger conflict.
"While tensions between the US and Iran are likely to continue, our base case does not assume significant and serious escalation as both sides do not have an interest to pursue a broader military conflict," wrote Mark Haefele, global chief investment officer at UBS Wealth Management, to clients overnight.
Investors also have history on their side as previous U.S.-Iran crises have seldom led to a prolonged market downturn. Data from Barclays shows the S&P 500 averages a gain of nearly 3% three months after a confrontation between the two countries. That average gain grows to 5.5% after six month.
Boeing shares were down 2% in premarket trading. A Ukraine International Airlines Boeing 737 airliner burst into flames shortly after take-off from Tehran on Wednesday, killing all 176 people aboard in a crash that an initial report blamed on engine failure. Ukrainian officials later said, however, that the cause of the crash was yet to be determined.
Gold futures for February delivery were up by 0.2%; earlier the metal broke above the $1,600 mark for the first time since 2013 as investors clamored for a safe haven.
---
— RECOMMENDED —
Generate Consistent Income Trading Options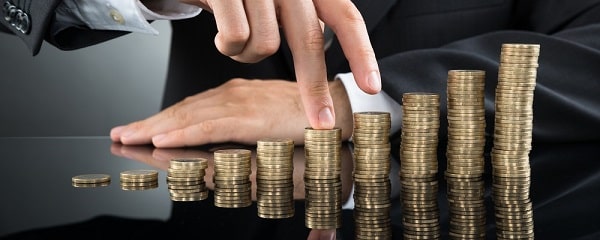 What would you buy if you can easily earn an extra $200 per week? $500? Maybe even $1,000?
Learn How ONE TRADE EACH WEEK can generate your consistent income.
---
Defense stocks such as Kratos Defense & Security, Northrop Grumman, Lockheed Martin and Raytheon all rose more than 1%.
Stocks initially sold off on Friday following news of Soleimani's death while oil surged, stoking fears of a sharp rise in fuel prices that could dent an already fragile economy. In December, the U.S. manufacturing sector had its biggest contraction in more than a decade.
Equities had managed to stabilize through the first two sessions of this week, however, while oil gave back some of its earlier gains.
On Tuesday, the Dow lost more than 100 points while the S&P 500 also closed lower. The Nasdaq Composite ended the day just below the flatline.
"Most participants remained cautious … as it's still unclear how the standoff between the U.S. and Iran could affect financial markets," said Ken Berman, founder of Gorilla Trades, about Tuesday's session. "Volatility remained relatively low today, but investors remained nervous."
In terms of U.S. economic data, ADP employment figures are due out at 8:15 a.m. ET, and consumer credit numbers are expected at 3 p.m.
Source: cnbc.com | Original Link