Stocks dropped for the 2nd day in a row.
CPI data was this focus in early trading. And data showed that consumer prices rose just 0.1% last month. This was in line with expectations.
The low inflation reading (combined with a weaker job market) has traders believing that the Fed will cut rates this year. According to the CME Group FedWatch tool, traders believe that there is an 85.3% chance the Fed will lower rates by July.
The major indices traded back and forth at the open, then saw a small drop late morning.
There was another small push lower during lunch. Then stocks traded sideways for the rest of the session.
---
— RECOMMENDED —
Will This Document Destroy Trump?
If you love America, you need to see this document.
Because what's hinted at inside could unravel as soon as June 30th … And smear what's left of Trump's reputation.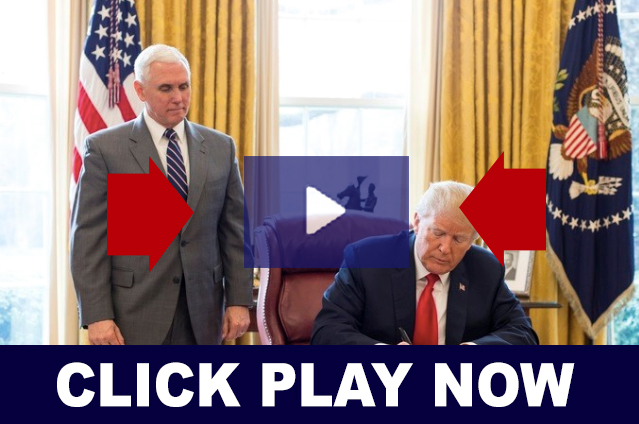 ---
Here's where the major indices ended the day:
The S&P finished with a

0.2% loss

. Down 6 points, the S&P ended at 2,880.
The DOW ended

lower by 0.2%

. Dropping 44 points, the DOW closed at 26,005.
The NASDAQ

dropped 0.4%

. With a 30 point loss, the NASDAQ finished at 7,793.
Crude Oil (CL) finished the day at 6 months lows. Down 4.0%, CL ended at $51.13 a barrel.
Today's Crude Oil Inventories showed a jump in inventories. The report showed that U.S. stockpiles increased by 2.2 million barrels compared to the 1 million barrels expected.
Facebook (FB) finished higher yesterday after an analyst upgrade. But today the stock lost 1.7% over privacy practice concerns. A report claimed that internal emails show CEO Mark Zuckerberg isn't making privacy a priority.
Wells Fargo (WFC) was another loser, dropped 2.9% today. The loss came after the bank warned that interest income for the year will be at the low end of expectations.
Here's an interesting stat…
According to Kensho, the S&P trades higher 90% of the time two weeks after a close above its 50-day moving average. The S&P crossed its 50-day MA last week.
Here is the economic calendar for the week:
Real Time Economic Calendar provided by Investing.com.
Source: RockwellTrading by Markus Heitkoetter | Original Link