Progress?
That's what traders are hoping for anyway.
Stocks made a bit of a comeback today on hopes that a deal or partial deal is still possible.
---
— RECOMMENDED —
RELEASED: New Trump Video Could Save Him From Impeachment!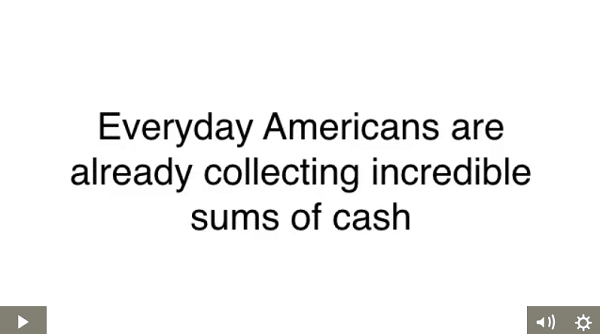 But if you consider yourself an American patriot, you should check this out..
Click here and learn how to claim your first "patriot" check
---
This morning Bloomberg reported that China would consider a partial deal as long as President Trump agrees not to raise tariffs. In return, China would increase U.S. agricultural purchases.
There wasn't much of a reaction to today's Fed Minutes. The minutes from last month's meeting showed that the Fed is keeping a close eye on the trade war. BUT Fed members believe the public is probably a little too optimistic regarding future rate cuts.
After hitting session highs with 20 minutes left in the session, there was a pullback after reports that China has lowered its expectations and doesn't see any major trade breakthroughs this week.
Trade talks are set to kick off in Washington on Thursday.
Here's where the major indices ended the day:
The S&P finished with a

0.9% gain

. Up 26 points, the S&P ended at 2,919.
The DOW ended

higher by 0.7%

. Adding 182 points, the DOW closed at 26,346.
The NASDAQ was

up 1.0%

. With an 80 point gain, the NASDAQ finished at 7,904.
Crude Oil (CL) is having a tough time finding direction recently. During the last 5 sessions, Crude Oil has closed in a 22 cent range (just above $52.50) in spite of a drop below $51 and rally past $54. With a 0.1% gain, CL ended at $52.68 a barrel.
In earnings news, American Airlines (AAL) was up 3.1% after 3rd quarter earnings pre-announcement.
And Apple (AAPL) was 1.2% higher after another analyst upgrade. Apple is flirting with record highs set just over a year ago.
Here is the economic calendar for the week:
Real Time Economic Calendar provided by Investing.com.
This Stock Market Update was provided by Rockwell Trading Services LLC.
Source: RockwellTrading by Markus Heitkoetter | Original Link