U.S. stock index futures rallied early Wednesday morning, boosted by a news report from Bloomberg that said the U.S. and China were edging closer to a trade deal.
---
— RECOMMENDED —
Why Christmas could be fantastic this year
It could be a very, merry Christmas for you and your loved ones this year…
Here's why…
On Wednesday, December 11th, this Market Wizard and retired billion-dollar hedge fund manager will show you the secret he used to generate over $270 million in profit over an 8-year period…
You can use the same secret to generate over $200,000 this year (or more), according to this individual.
---
Around 7:15 a.m. ET, Dow Jones Industrial Average futures were up 161 points, indicating a gain of 151.19 points at the open. S&P 500 and Nasdaq 100 futures also pointed to sharp gains to start off the session.
The Bloomberg report, which cited people familiar with the talks, said the two countries were moving closer to agreeing on the amount of tariffs that would be rolled back in a so-called phase-one trade deal.
The Dow dropped 280 points on Tuesday and at one point was down as much as 457 points after President Donald Trump said it may be better to wait until after the election before making a deal with China. It was the third day of losses for stocks as traders worried a deal would not be hatched before the U.S. is due to impose fresh duties on Chinese goods on Dec. 15.
"The volatility in equities over the last 72 hours is very discordant with the amount of actual incremental news crossing the wires," said Adam Crisafulli, founder of Vital Knowledge, in a note. "Markets are reacting too violently on both the downside and upside to all these headlines."
---
— RECOMMENDED —
Generate Consistent Income Trading Options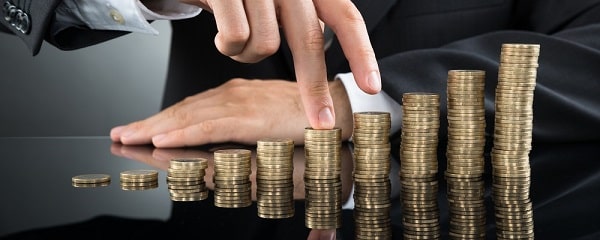 What would you buy if you can easily earn an extra $200 per week? $500? Maybe even $1,000?
Learn How ONE TRADE EACH WEEK can generate your consistent income.
---
Shares of chipmakers and Apple gained in premarket trading Wednesday, although the gains were muted as investors were cautious about the new report. Apple was up nearly 1% in the premarket. The VanEck Vectors Semiconductor ETF (SMH) climbed 1.1%. Nvidia and Micron Technology traded higher by 1.4% and 1.9%, respectively. These stocks have been whipsawed by trade deal related headlines for the last two years.
Market players are also monitoring high-level meetings between Trump and other NATO leaders, as the institution celebrates its 70th anniversary. Markets were rattled on Tuesday after Trump told reporters in London that it might be better to conclude a trade deal with China after the 2020 presidential election.
Meanwhile, France and the wider European Union have promised to retaliate against potential U.S. tariffs on French goods. The U.S. Trade Representative announced Monday a list of French goods that could see tariffs of up to 100%. The decision came after France introduced a digital services tax, which the U.S. argues treats American tech companies unfairly. Other European countries, including the U.K., have plans to impose digital taxes.
At the same time, the U.S. Commerce Secretary Wilbur Ross said the Trump administration has not ruled out imposing tariffs on imported European autos, despite not announcing a decision in November on whether to put additional levies on cars in the region.
On the data front, investors will be watching for the ADP private-sector payrolls report out at 8:15 a.m. ET, followed by services PMI at 9:45 a.m. ET, and ISM non-manufacturing data at 10 a.m. ET.
Source: cnbc.com | Original Link