By William Mikula, analyst, Palm Beach Daily
The coronavirus pandemic has changed the world as we know it…
In the markets, some companies may never recover from the economic blow to their business.
But you need to remember something about the market: Even when things seem bleak, there's always an opportunity for savvy investors.
So while some companies are on the brink of failure and desperate for assistance… others are experiencing unprecedented demand for their products and services.
For the past few months, Daily editor Teeka Tiwari and I have been vetting opportunities poised to explode higher if COVID-19 escalated.
---
— RECOMMENDED —
You Could Make 843% in Your Sleep From 24-Hour Trades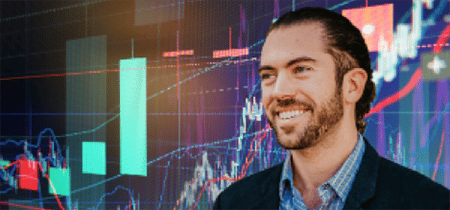 You could have massive overnight gains throughout this entire crisis.
"Blitz Tracker" shrinks your exposure by controlling your time spent in the market and regularly delivers powerful 24-hour gains.
Click HERE now to see how to join folks already making money during this market chaos
---
These are companies that are insulated from market fluctuations… or working to make people's lives better in these trying times.
And despite the nationwide economic shutdown, we've pinpointed one surprising industry that's seeing massive growth rates. In fact, it's helping make our new reality healthier, safer, and more comfortable.
Today, I'll reveal what this industry is – and why now's the perfect time to buy into it.
Just As "Essential" As Milk and Eggs
The pandemic is impacting economies across the board. And widespread lockdowns are creating unprecedented volatility in the markets.
We're seeing stocks getting hammered one day… then surge the next day… only for the gains to be erased again. In fact, the S&P 500 is down 13% on the year.
One industry getting hit particularly hard during these times is cannabis. The benchmark Horizons Marijuana ETF (HMLSF) is down 35% so far this year.
Like many other sectors, cannabis has been dragged down by the overall market sell-off. But we've been following the space closely at PBRG. And we're here to tell you: The scary headlines are burying some incredible news in the cannabis industry.
---
— RECOMMENDED —
Corona Crash Emergency Summit Airing Now
There's an important video airing right now…
It's called the Corona Crash Emergency Summit from our friends over at Monument Traders Alliance.
Every second that passes could cost you thousands in your portfolio unless you change your strategy right now.
Take a look at this 100% free presentation – Click Here
---
While many other businesses close their doors indefinitely, some states like California, Illinois, and Colorado are deeming cannabis businesses "essential"… just like grocery stores and pharmacies.
Many cannabis retailers are thriving – seeing a boost in online sales and offering delivery services – despite the pandemic…
In fact, Michigan just reported recreational cannabis sales in its first three months topped $31 million. It expects $1.5 billion in sales this year… That's more than what Colorado, the legal cannabis pioneer in the U.S., logged in its first year.
Nationwide, the 1,300 stores using cannabis services provider Jane Technologies' e-commerce platform saw their revenue increase up to 130% since January.
And it's not just in the U.S.; cannabis markets are thriving worldwide. For example, in some parts of Canada, legal cannabis sales are outstripping alcohol sales.
Even the government-owned Ontario Cannabis Store saw orders increase 80–100% above average volume.
Seeing this global growth and demand in the face of a pandemic proves legal cannabis is a major trend that's here to stay.
---
— RECOMMENDED —
Soon, you will need to shred your credit card
A major upheaval is in the works. And, soon, you'll need to replace your cards with brand new ones
Powered by a hot new technology the World Economic Forum projects will grow 295,762% over the next seven years.
Teeka Tiwari, America's #1 investor based on audited results, just released a video to reveal the single best way to play this coming change
---
War Chests Ready to Strike
The market's shake-up has left cannabis stocks undervalued. But that's what makes today a great opportunity.
Many quality cannabis companies are poised to not only survive this time of uncertainty… but thrive once bullish sentiment returns to the overall cannabis market.
And we've found the best setups in the cannabis industry for our elite Palm Beach Venture service: Private companies. We call these "sweetheart deals."
Their benefits are twofold. Being private insulates them from market volatility. Plus, they're flush with cash. It's an ideal position to be in. Cash – which these projects have plenty of – is still king.
As the media flashes dire headlines and scary pictures of panic and empty stores, our sweetheart deals are using their cash hoards to their advantage.
You see, the best private companies built up substantial war chests before the pandemic. And they're using that money now to buy distressed assets on the cheap – fractions of what they traded at just weeks before.
And here's the real beauty behind our sweetheart deals in this situation: If the market remains volatile, they can stay private until the conditions are more favorable. This gives private companies tremendous flexibility.
Here's Teeka…
While we hate the reasons that got us here… as investors, we're excited. Now is a perfect time for us to find life-changing deals. That's because the traditional stock market has "seized up" for small companies.
This leaves sweetheart deals as the fastest, cheapest source of funding. And that means we may see a whole new slew of opportunities from mature companies with elite management teams.
Like kids in a candy store, we'll have plenty of promising setups to look forward to.
Source: Palm Beach Daily | Original Link