U.S. stock index futures were lower Wednesday as worries over U.S.-China trade relations dampened sentiment around a record-setting rally.
Around 7:10 a.m. ET, Dow Jones Industrial Average futures indicated a loss of 79 points at the open. Futures on the S&P 500 and Nasdaq 100 were also pointing to a lower open.
The Wall Street Journal reported, citing former Trump administration officials, that the ongoing trade talks could hit an impasse that would derail a so-called phase one trade deal. Uncertainty around trade also grew after the Senate passed a bill supporting Hong Kong protesters. This led China to accuse the U.S. of interfering in domestic affairs.
---
— RECOMMENDED —
WARNING!!!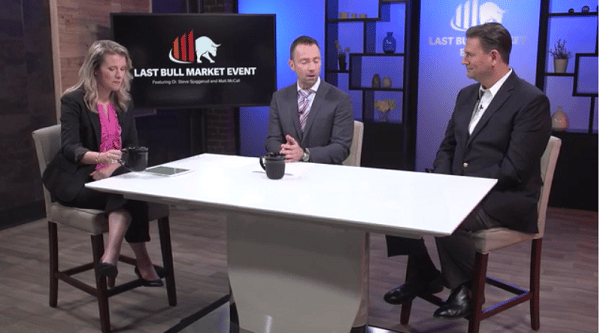 Here's how to prepare for the biggest stock market event of the decade.
Including the name and ticker of the best-performing stock of 2020.
---
The news follows President Donald Trump saying on Tuesday he would impose higher tariffs on Chinese goods if Beijing does not make a deal on trade. "If we don't make a deal with China, I'll just raise the tariffs even higher," Trump said at a Cabinet meeting.
Trump will tour Apple's manufacturing plant in Austin, Texas,on Wednesday.
The Dow pulled back from record highs on Tuesday amid losses from Boeing and Home Depot while investors monitored earnings and developments in the U.S.-China trade talks. There is lingering uncertainty among investors about the possibility of a deal between both countries, despite comments last month suggesting they were close to signing a partial agreement.
Elsewhere, investors are awaiting minutes from the Federal Reserve's October policy meeting at 2 p.m. The U.S. central bank decided to lower the federal funds rate by 25 basis points to a range of 1.5% to 1.75% late last month.
In corporate news, Target shares jumped more than 8% in the premarket after the retailer posted quarterly results that easily beat expectations. Target also raised its full-year profit outlook.
Source: cnbc.com | Original Link