U.S. stock index futures pointed to a higher open again Wednesday morning, after ending a lengthy winning streak following President Donald Trump's skeptical comments on the ongoing U.S.-China trade war.
Around 5:50 a.m. ET, Dow futures indicated a positive open of more than 40 points. The S&P 500 and Nasdaq were also seen moving higher.
Trump on Tuesday said the world's two largest economies have a "long way to go" on trade, and suggested that the U.S. could impose sanctions on an additional $325 billion worth of Chinese goods.
The comments come just as Washington and Beijing seek to restart negotiations on a trade deal after Trump and Chinese President Xi Jinping agreed not to escalate tensions, having slapped tariffs on billions of dollars' worth of each other's imports over the past year.
---
— RECOMMENDED —
Get Out of Cash Now
Former hedge fund manager with a long track record of accurate predictions says a huge shift is coming towards the U.S. stock market in as little as 6 months that will determine who gets wealthy in America and who gets left behind.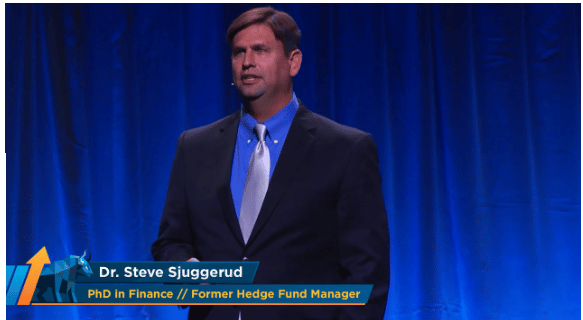 ---
The Dow Jones Industrial Average slipped 23.53 points, or 0.1%, to 27,335.63, ending a four-day winning streak on the back of the news, while both the S&P 500 and Nasdaq Composite also slipped lower, having registered all-time highs at the previous close.
U.S. corporate earnings season is now in full gear. On Tuesday, Goldman Sachs reported better-than-expected results, driven by the company's investment banking and trading divisions, causing the Wall Street giant's shares to climb 1.9%.
J.P. Morgan Chase's results also topped estimates and its stock rose 1.1%. Johnson & Johnson, however, fell 1.6% despite reporting a 42% profit surge in the previous quarter.
Wednesday sees a slew of major corporations reporting, with Bank of America, IBM, and Netflix all due before the bell.
On the data front, weekly mortgage applications are expected out at 7 a.m., housing starts figures for June are due out at 8:30 a.m. ET, while EIA crude oil stocks change data is set for release at 10:30 a.m. ET.
Source: cnbc.com | Original Link