1. Dow to drop over 200 points at open after Trump's China trade comments
U.S. stock futures were pointing to a sharply lower Wall Street open on Tuesday after President Donald Trump told reporters in London it might be better to wait until after the 2020 election to strike a trade deal with China. Disappointing manufacturing data sent the Dow Jones Industrial Average, S&P 500 and Nasdaq down about 1% on the first trading day of December, historically the best-performing month of the year. December 2018 was terrible, however, with the market bottoming on Christmas Eve after months of selling. While December 2019 started on a down note, the Dow, S&P 500 and Nasdaq all closed at record highs just last Wednesday.
---
— RECOMMENDED —
Blueprint for Options Success
THE THREE TRIGGERS THAT PREDICT EXPLOSIVE GAINS
Whenever The Three Option Triggers Strike – We Earn Profits of 366.55%… 738.31%… Or More!
---
2. Trump: 'In some ways, I like the idea of waiting'
Trump, attending a NATO summit in London, said Tuesday: "In some ways, I like the idea of waiting until after the election for the China deal, but they want to make a deal now and we will see whether or not the deal is going to be right." Trump also said he has no deadline for the "phase one" trade deal. The next round of U.S. tariffs on Chinese-made products, including laptops and smartphones, are set to go into effect on Dec. 15. China has been saying it wants the U.S. to commit to rolling back the existing billions of dollars of tariffs as part of any first-step trade agreement.
3. Macron comments on NATO 'brain death' and US unreliability slammed by Trump
Trump is denouncing recent comments made by French President Emmanuel Macron on the NATO military alliance. Macron told The Economist last month that the world was experiencing the "brain death" of NATO, warning that members could no longer rely on the United States. Trump on Tuesday said Macron's words were "very, very nasty" to the 28 other member states. On Monday, the U.S. government said it may put punitive tariffs of up to 100% on $2.4 billion of French imports, including Champagne, handbags, cheese and wine, after concluding that France's new digital services tax would harm U.S. tech companies.
4. House Democrats set to shift impeachment inquiry as GOP defends president
The House Intelligence Committee is expected to vote Tuesday on its Trump impeachment report, handing the investigation over to the Judiciary Committee. House Republicans, according to The New York Times, are going to release their own report, arguing against impeachment based on the facts uncovered so far about Trump's intent when he asked Ukraine's leader in a July phone call to investigate political rival Joe Biden. The president tweeted about the GOP document Monday as he was landing in the U.K. for NATO meetings.
---
— RECOMMENDED —
WARNING!!!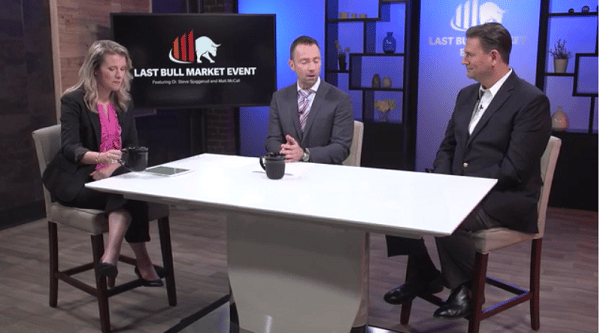 Here's how to prepare for the biggest stock market event of the decade.
Including the name and ticker of the best-performing stock of 2020.
---
5. Musk goes to court in the 'pedo guy' defamation case
Tesla CEO Elon Musk goes on trial Tuesday in a defamation case pitting the billionaire against a British diver he allegedly branded a pedophile. Musk will be called to explain what he meant when he called Vernon Unsworth, who helped rescue youth soccer players trapped underwater in a Thailand cave, "pedo guy" in a Twitter war more than year ago. As for Tesla stock, PiperJaffray raised its price target on shares of the electric auto maker nearly 14% to $423, calling it a "must own." Piper, in making its case, said Tesla's divisive Cybertruck is "awesome."
Source: cnbc.com | Original Link