Stocks were hammered overnight and opened lower this morning.
Coronavirus fears were the big driver behind today's drop.
China (the 2nd biggest economy in the world) virtually being shut down hasn't been enough of a concern for traders.
---
— RECOMMENDED —
WARNING!!!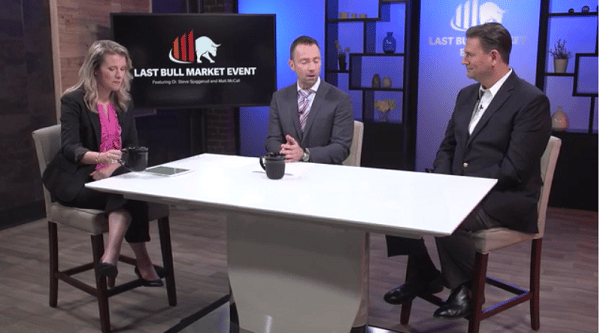 Here's how to prepare for the biggest stock market event of the decade.
Including the name and ticker of the best-performing stock of 2020.
---
But with more reports showing that the virus is spreading across the globe, traders panicked.
The DOW lost more than 1000 points with its worst day since February 2018. And the NASDAQ led the major indices with a 3.7% loss.
Here's where the major indices ended the day:
The S&P finished with a

3.4% loss

. Down 112 points, the S&P ended at 3,226.

The DOW ended

lower by 3.6%

. Dropping 1032 points the DOW closed at 27,961.
The NASDAQ was

down 3.7%

. With a 355 point loss, the NASDAQ finished at 9,221.
Crude Oil (CL) erased all of last week's gains in today's session. Down 3.6%, Crude Oil finished the day at $51.48 a barrel.
Today's pain was really felt across the board today. But it was tech stocks and transportation stocks that were hardest hit.
Apple (AAPL) lost 4.8%, Advanced Micro Devices (AMD) lost 7.8% and United Airlines (UAL) gave up 3.3%.
The flight to safety is real…
With stocks getting slaughtered, Gold (GC) finished higher for the 5th day straight with a 1.7% gain.
But what about Bitcoin?
Cyrpto fans have touted cryptocurrencies as the next safe haven investment. But while stocks were crushed and Gold rallied, Bitcoin was down 1.1%.
On a positive note, it could be a great time to refinance or buy a house…30-year mortgages dropped to their lowest levels (3.34%) in 8 years today.
And Bespoke Investment Group has some promising data…after a Monday drop of more than 2%, the major indices are up an average of 1.0% on the next day…we shall see!!!
Here is the economic calendar for the week:
Real Time Economic Calendar provided by Investing.com.
Source: RockwellTrading by Markus Heitkoetter | Original Link