U.S. stock index futures indicated a flat open Thursday as a move to record highs took a pause amid persisting worries around U.S-China trade relations.
At 7 a.m. ET, Dow Jones Industrial Average futures slipped 17 points, pointing to a decline of just 3 points at the open. The 30-stock average closed at an all-time high in the previous session. Futures on the S&P 500 — which also eked out a record closing high on Wednesday — and Nasdaq 100 both fell marginally.
Talks between the U.S. and China are thought to have hit a snag over agricultural purchases. The Wall Street Journal reported on Wednesday that Beijing is resisting requests from the White House to curb tech transfers as well as enforcement mechanisms. China is also reportedly wary about committing to specific farm purchases from the U.S.
Chinese Ministry of Commerce spokesman Gao Feng said overnight that both countries are holding "in-depth" discussions about a phase one deal, but noted that the rolling back of some tariffs is key to reaching an agreement.
The news came after President Donald Trump said earlier in the week China and the U.S. were "close" to reaching a deal, but offered no details on how the talks were progressing. Washington and Beijing have imposed tariffs on billions of dollars' worth of one another's goods since the start of 2018, battering financial markets and souring business and consumer sentiment.
---
— RECOMMENDED —
WARNING!!!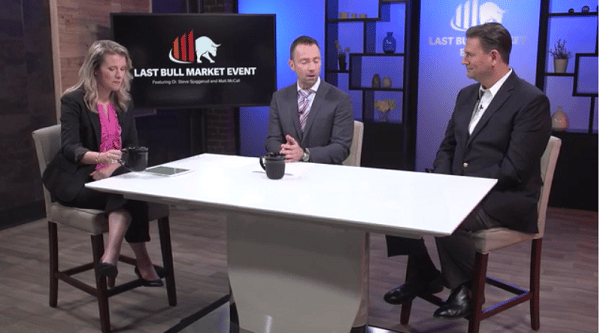 Here's how to prepare for the biggest stock market event of the decade.
Including the name and ticker of the best-performing stock of 2020.
---
Earnings, data, Powell
In corporate news, Walmart reported quarterly earnings that beat analyst expectations, sending its stock up more than 3% in the premarket. Nvidia, Applied Materials and Aurora Cannabis are poised to release their latest quarterly figures after market close.
On the data front, the latest weekly jobless claims will be released at around 8:30 a.m. ET. The Labor Department is poised to report its producer price index (PPI) for October at the same time.
At around 10 a.m. ET, Federal Reserve Chair Jerome Powell will testify before the House Budget Committee on the economic outlook.
In prepared remarks on Wednesday, Powell said the path of Fed interest rates is unlikely to change as long as the economy keeps growing.
Source: cnbc.com | Original Link