The last time Tesla shareholders had a month like this, the electric vehicle maker was delivering fewer than 5,000 cars a quarter. Now, the number is more than 20 times higher.
As January comes to a close, Tesla shares are up 53% for the month as of Thursday's closing, wrapping up their best month since May 2013, when the stock surged 81%. In Tesla's 10 years as a public company, the only other month with a bigger gain was a 62% jump in November 2010, five months after the IPO.
---
— RECOMMENDED —
The 5G Master Key – The Biggest Stock Market Story For 2020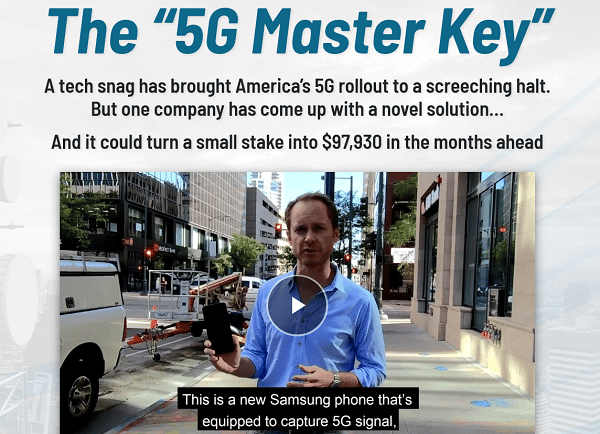 The 5G Master Key Presentation – Check out this research briefing now
---
On three separate days in January, the stock gained at least 7%, most recently on Thursday, a day after the company reported better-than-expected earnings and revenue and said it expects positive cash flow and net income on a continuing basis from here. CEO Elon Musk, Tesla's largest shareholder, told investors the company has no intention of raising more capital at this time, or possibly ever again.
With its January rally, Tesla added $40 billion in market cap and is now valued at $115 billion. That means it's worth more than 90% of companies in the S&P 500.
But Tesla isn't yet eligible for inclusion in the S&P 500 because companies need to show a cumulative profit over four quarters. Tesla reported net income of $105 million in the fourth quarter and $143 million in the third, but lost a combined $1.1 billion in the two prior periods.
Big spending, big ambitions
Tesla's stock success comes even though the company plans to increase spending in 2020 as it pursues an ambitious product road map.
The company has promised customers and shareholders a new powertrain and "feature-complete" self-driving technology this year, with an electric truck called the Semi, a Cybertruck pickup, a next-generation Roadster, and new battery technology to follow. The company is also building out its factory in China, modifying its California car plant to produce the Model Y crossover, and building a factory outside Berlin that it aims to have up and running by the end of 2021.
CFO Zachary Kirkhorn said on the fourth-quarter earnings call on Wednesday, "OpEx will start to tick up at least if you look annually from 2019 to 2020 to support our international footprint and then the growth of the company." He added, "Our job is to grow that significantly slower than the pace of growth of revenue."
But Tesla's stock performance has long been divorced from its profitability, as investors take a long-term view of the company's prospects.
Musk sounded a jubilant note about the company's next decade on this week's earnings call.
"If you look back 10 years from today to 2010, we will produce approximately 1,000 times more cars in 2020 than we produced in 2010," he said. "And we have also Solarglass and solar retrofit and Powerwall, Powerpack, all those things, too. So where we will be in 10 years? Very excited to consider the prospect."
---
— RECOMMENDED —
Soon, you will need to shred your credit card
A major upheaval is in the works. And, soon, you'll need to replace your cards with brand new ones
Powered by a hot new technology the World Economic Forum projects will grow 295,762% over the next seven years.
Teeka Tiwari, America's #1 investor based on audited results, just released a video to reveal the single best way to play this coming change
---
A big turnaround from 2018-19
In all, January told a very different story from early 2018 through mid-2019, when the stock lost about half its value as the company contended with store closings, layoffs and Musk's legal challenges.
"We would characterize the fundamental performance as impressive with clear momentum looking ahead as a global inflection in EV demand appears on the horizon," Daniel Ives, an analyst at Wedbush Securities, wrote in a report after the release. Ives, who has a neutral rating on the stock, raised his price target to $710 from $550.
"All earlier concerns about TSLA's viability as a going concern, the free cash flow profile, and the balance sheet — are gone," JMP analyst Joseph Osha said in a report on Thursday. He has the equivalent of a hold rating on the stock, but said that the rapid emergence of the new SUV will give Tesla an even bigger leg up over its rivals.
"The early arrival of the Model Y is particularly problematic for Jaguar, Audi, and Mercedes, all of whom have premium electric SUV offerings that the Model Y will now compete with directly," Osha wrote.
Some investors remain cautious, however.
Bond Angle CEO Vicki Bryan said in a note to investors on Thursday: "Tesla's numbers don't hold up under scrutiny, which threatens its ambitious guidance for 2020 as well as its euphoric market valuation."
She said of particular concern was that "profit fell 25% on essentially flat revenue despite a 23% increase in deliveries versus last year."
She added, "All of the reported revenue growth, profit and free cash flow can be traced to noncore and unusual items and aggressive accounting."
Source: cnbc.com | Original Link